The term invisible orthodontics is the ability to treat patients suffering from malocclusion with innovative systems, equipment invisible that enhance the aesthetics of the smile. The study of X-rays, photos, fingerprints of the patient, allows processing of all phases of treatment through the construction of an elastic material transparent masks that are replaced on average every two weeks.
Masks, once applied, are invisible and can be removed to allow the patient to eat and make a proper cleaning of the teeth. The program makes use of the latest digital technology, allowing physicians and patients to plan and view your computer all phases of displacement until the final outcome of the dental treatment.
The invisible braces is able to determine the progressive dental alignment with the same efficiency of conventional equipment in metal or ceramic, without determining the discomfort (such as the difficulty to perform proper oral hygiene after meals or irritations inflicted by the presence attacks and wires in the mouth). The highly innovative and aesthetic impact optimal Invisalign allow easy safeguard normal social life, work and leisure of each patient.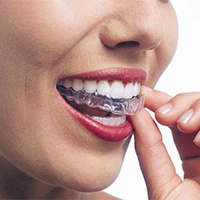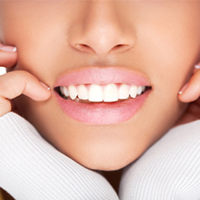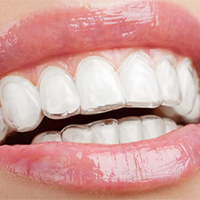 no metal in the oral cavity
---
Aesthetic Ideal and no allergies
---
A clear alternative to appliance