Thanks to the CAD / CAM technology we can significantly shorten the time of prosthetic treatment of our patients: in optimal cases, the treatment can be performed in one day or in one sitting, without burdening the patient to additional costs.
The CEREC system allows us to perform directly in Studio ALL stages of preparation, virtual footprint, computer aided design, fabrication and characterization of: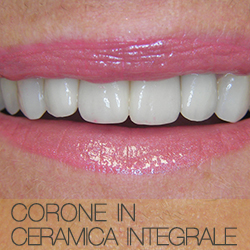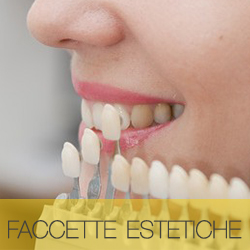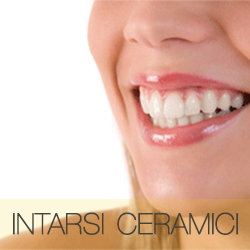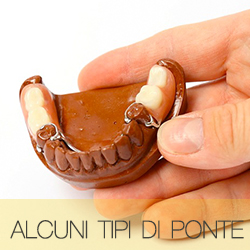 What is CAD / CAM?
---
During the session we prepare the tooth (or teeth) to receive an inlay, a crown or a veneer aesthetic. So, instead of the traditional "footprint" we find an image of your mouth with a special intra-oral camera. This image is immediately converted into a three-dimensional model, thanks to CAD software.
The restoration project is sent electronically to the milling machine CAM. The milling machine, which ensures high quality and precision of execution, immediately fabricate the restoration, starting from a block of ceramic specific. The work is finished, the final restoration is calibrated and cemented in the mouth with a special, durable and fast gluing technique. All stages of the restoration are performed in Studio, using ceramic materials.
---
What are the benefits to the patient the CEREC system?
---
Thanks to the CAD / CAM CEREC, we offer the best technology in the field of prosthetic, without entailing additional costs for the patient. The technological investment is compensated by the remarkable reduction of the time of treatment, joined to the high quality and precision of always.
What are ceramic materials?
---
The ceramic materials are the materials we use the CAD / CAM system.
They are gentle on the tooth substance, biocompatible, clinically safe and durable; in addition, provide an aesthetic result in total respect of the periodontal tissues.
These ceramics are free of metals: also do not present problems in combination with previous treatments made of metal, and does not even have to fear corrosion problems due to incompatibility between different metals. There is anti-aesthetic "black rib" of traditional dentures and the bio-mimicry of these materials guarantees an appearance of high quality.
Finally, the ceramic materials meet the highest requirements of unbreakable, abrasion behavior, aesthetics and ease of processing. They are particularly suitable for adhesive bonding: tooth and ceramic are joined permanently.
---
---